The Shiba Inu ecosystem has expanded significantly over the years, amassing a formidable following. The Shiba Inu team has secured multiple partnerships and listings and has forged collaborative alliances with industry leaders from various sectors.
The Shiba Inu team has been working relentlessly on various projects for its community. One among them is the much-awaited Shibarium. Shibarium was set to be launched in 2022 but got dragged on for numerous reasons. Shibarium beta was recently launched on March 11, 2023.
According to the latest details from a conversation in the official Shibarium Telegram chat, the documentation of Shibarium is complete.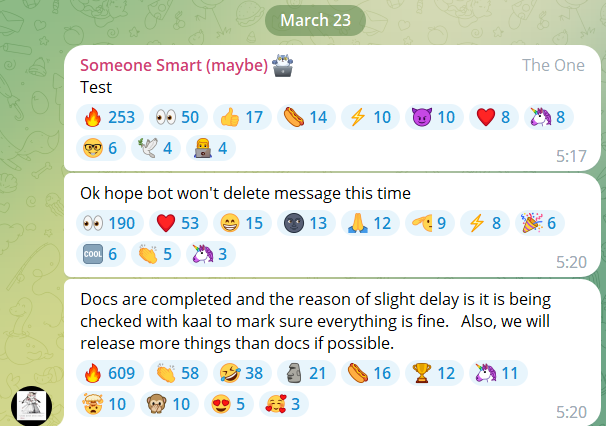 Shibarium docs to be launched soon to Shiba Inu community
The conversation from the SHIBARIUM TECH Telegram chat reveals that the documents for Shibarium are complete. The conversation also talks about the delay as it is being checked by a top developer of SHIB, Kaal Dhairya, to ensure that everything is intact. Apart from that, the team is also planning to release more things than just documentation if possible.
The early beta testing phase of Shibarium, a decentralized L2 network, is commencing with the launch of PUPPYNET. This testing phase, which went live earlier, presents an opportunity for individuals to build dApps, integrate them with real-world businesses, and utilize the platform to power their projects.
Also check out: Shiba Inu: Japanese Exchange bitflyer to Begin Handling "SHIB"
As transactions occurring within the network play a pivotal role in the burning of SHIB, Kusama has indicated that Shibarium is expected to accelerate this process. One of the key developments by the developers is the Shiba Inu burn mechanism, which is aimed at sending coins to dead wallets and inducing a price increase by reducing supply. According to Shibburn details, the burn rate is down by 96% in the last 24 hours.